A mixed voice community choir of all ages and abilities
A new musical director
We will be recruiting for a new musical director to start this summer (2024).  The post will be advertised in January when more information will be posted here.
Sing With Us
2024 is our 40th year as a community choir.  We hope to carry on entertaining the people of Banchory and district for many years to come. There will be a special commemorative event for our members and our usual series of concerts and sing-outs will continue. Each year brings its own challenges but the fun of weekly rehearsals is a constant as we hope is the pleasure we bring to our local communities.
If you would like to join us, this special year, please come along to the West Church, Banchory High St, any Wednesday evening at 7pm from 17th January 2024.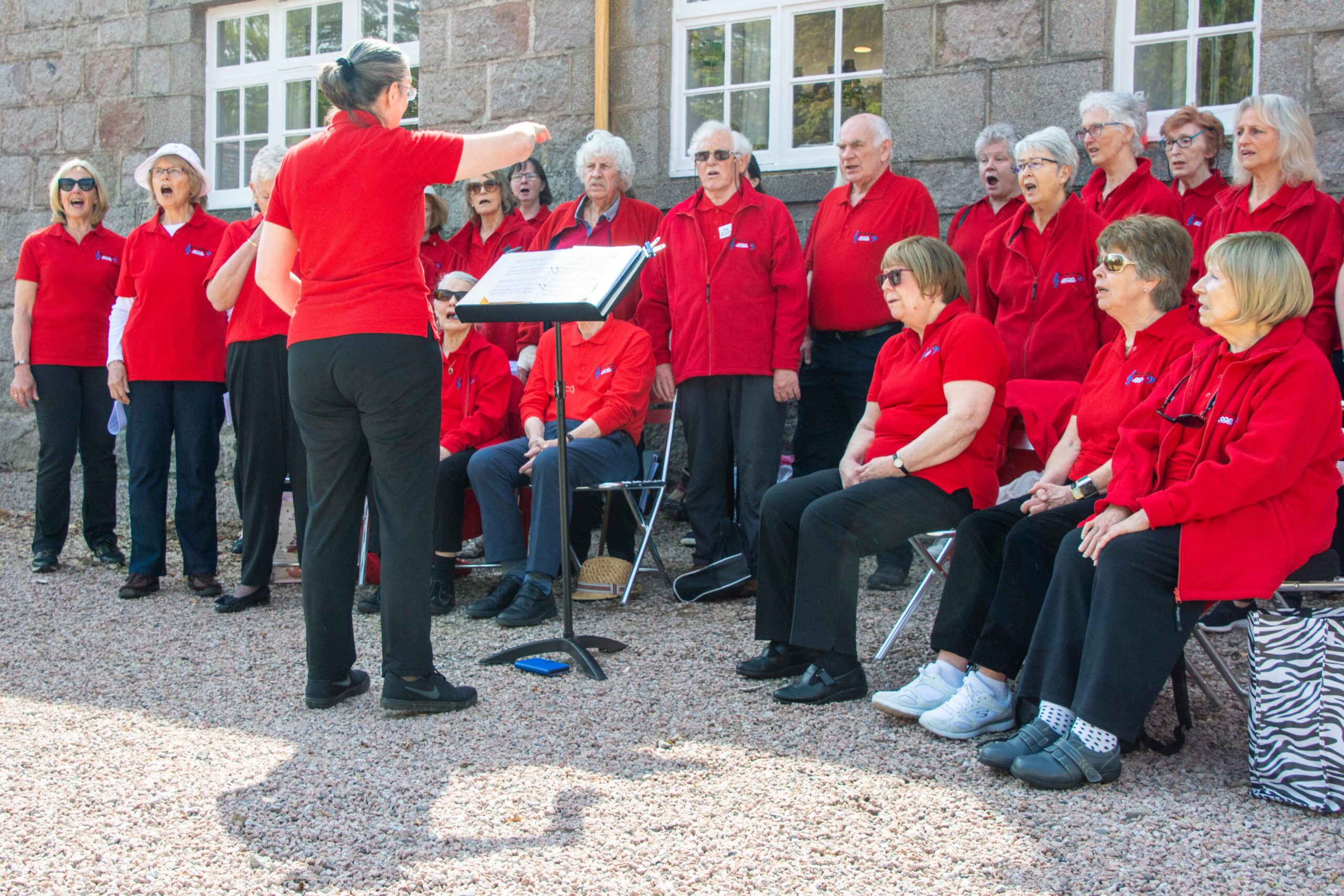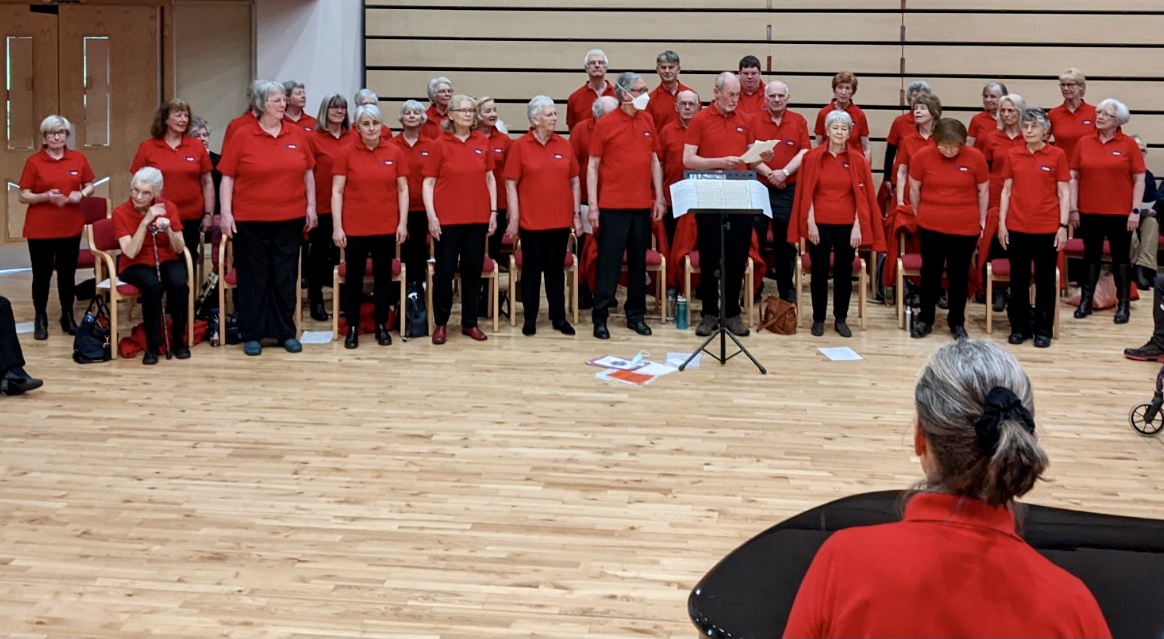 Events
After our Festive Concerts and carol singing at various community events, we will be preparing for our 2024 programme. In May we will hold our annual Spring Concert. Keep an eye on our events page for other events as they get arranged.
We Are Stronger Than We Believe